I designed an original T-shirt,
and uploaded to Zazzle's shechews shop.
It is "CamelClutch_RedNose ".
Camel clutch. ver.RedNose.
They seem to be pulling a face of a camel by professional wrestling attacks.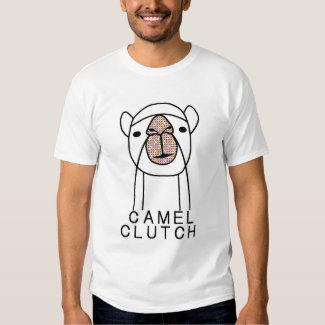 CamelClutch_RedNose Tシャツ
shechews
による
カスタマイズのtシャツ
は zazzle.co.jp で作る
You can get this item at Zazzle.
Other colors are also available.